The Fairway Network is a membership based organization for women who love to play golf in the Chicagoland area.  The Fairway Network is a great place to meet fellow women golfers and even expand your professional network. We welcome players of all skill levels.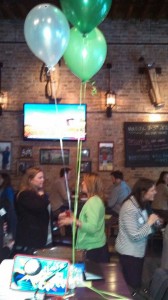 We make playing golf easy by organizing weekend leagues and events throughout the Chicagoland area.  We host three weekend leauges: Robert Black and Jackson Park on Saturdays and a Sunday league at Eaglewood Golf Course in Itasca.
We are geared up for a great season in 2014 as we celebrate our 21st  anniversary.  Check out our events page for our 2014 events schedule.