The Fairway Network offers three different weekend leagues.  If you have any questions or suggestions for events, please email us as thefairwaynetwork@gmail.com. TFN Membership is required to play or sub in a league.   

Jackson Park    
Saturday Morning League ~Tee Times start at 7:30am ~ 18 Holes
Recommended for intermediate and above.
2017 Dates: 6/3, 6/10, 6/17, 7/1, 7/15, 7/29, 812, 8/19, 8/26, 9/9, 9/16, 9/23, 10/7
League Fee:  $20 and then you pay as you play.    You are responsible for purchasing the Players Advantage Card & Paying green fees.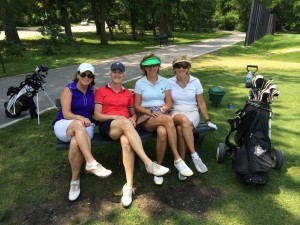 Jackson Park remains one of the most popular leagues. They are known for their camaraderie and have a lot of fun networking at their infamous 19th Hole. The Pay-as-You-Play format is very popular for busy ladies who cannot commit to weekly league play. The 13 play date format allows members to enjoy other events during the off weeks.
Jackson Park is the pride of the Chicago Park District. Mature hardwood trees protect the rye grass fairways and bent grass greens putting emphasis on accurate shots. Back to back par 5s reaching over 500 yards each and challenging par 3s requires golfers to utilize every club in the bag. We look forward to another year of great league experience. Billy Casper Golf Management promises great things this year. In addition to riding carts they will also have women's golf attire and equipment in their re-designed club house.
Jackson Park is located at 63rd & Lake Shore Drive in Chicago IL. 

Saturday Morning League ~Tee Times start at 7:30am ~ 9 Holes
Recommended for all skill levels
2017 Dates: Each Saturday  June 17 – August 12 (no play on 7/1)
League Fees:
League Fee with purchase of Advantage Card (Chicago Residents) $191
League Fee with purchase of Advantage Card (Non-Chicago Residents) $196
League Fee Only (Player already purchased an Advantage Card) $166
Robert A. Black is a great choice for all skill levels.  Although this par 33 layout is short in distance, this beautiful course with immaculate greens and well bunkered fairways presents a great challenge to even the most seasoned player.
League participants will need to have a CPD Advantage card that you can purchase on your own at any Chicago Park District Facility or through The Fairway Network.    If you are purchasing the Advantage card on your own prior to the league starting, please email your  Advantage Card number to thefairwaynetwork@gmail.com.
Robert Black is located at 2045 W. Pratt Boulevard in Chicago.  The course is located on Pratt between N. Ridge Blvd. and N. Western Ave. in south Rogers Park. 

Eaglewood League
Sunday Morning League ~Tee Times start at 8:15am ~ 18 Holes With Cart
Recommended for intermediate & advanced skill levels
2017 Dates: 6/25, 7/9, 7/23, 8/6, 8/27
League Fee: $20 and then you pay as you play.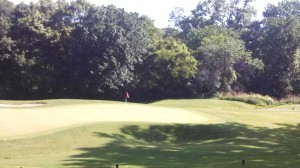 The Fairway Network's Sunday morning league has become a favorite among many with its beautiful course, bi-monthly schedule, great player camaraderie and fun games. The Eaglewood course was originally built in 1928 and completed a $1.5 million course renovation in 2007.
The par-72, 6,017-yard course boasts 100-year-old oak trees, three beautiful lakes and dramatically sloping greens that will challenge golfers of all skill levels. The course has contoured fairways and smooth bent grass greens. There are over 69 challenging bunkers offering several elevation changes from tee to green. Water comes into play on 8 of 18 holes.
The resort golf course has a beautiful women's locker room, a nice pro shop and large putting green. After golf, fairway members often stay and enjoy drinks or lunch at the outside terrace café. League fee includes green fees, golf cart and weekly prizes.
The course is  located at 1401 Nordic Road in Itasca conveniently located off I-355. 

Pay as you play is new to the Eaglewood League this year.  We will need to know the number of players by the Tuesday before each play date to adjust the number of foursomes as needed.  Attendees will pay the golf course as they arrive.
CDGA Handicap Service
Cost: $20
The Fairway Network offers a handicap service through our club under the Chicago District Golf Association. It is convenient and allows you to post scores online even from your smart phone. Members who have previously used the handicap service may also renew it directly under their CDGA account.  Forgot your user name?- email us at thefairwaynetwork@gmail.com.